English tl;dr: I helped with the German translation of Bjarne Stroustrup's "A Tour of C++". As it is about a German book, this post is in German as well
Nachdem Sie mit dem Buch "C++ Schnelleinstieg" einen praktikablen Einstieg in diese Sprache gewagt haben, können Sie als nächstes Ihr Wissen mit "Eine Tour durch C++" vervollständigen. Bei der Übersetzung dieses Buches vom Englischen ins Deutsche habe ich als Fachkorrektor mitgewirkt.
Dieses Buch deckt zahlreiche Features ab, die mit C++20 neu eingeführt wurden, darunter Module, Konzepte, Koroutinen und Bereiche. Selbst einige schon jetzt verfügbare Komponenten, die nicht vor C++23 in den Standard integriert werden sollen, werden vorgestellt.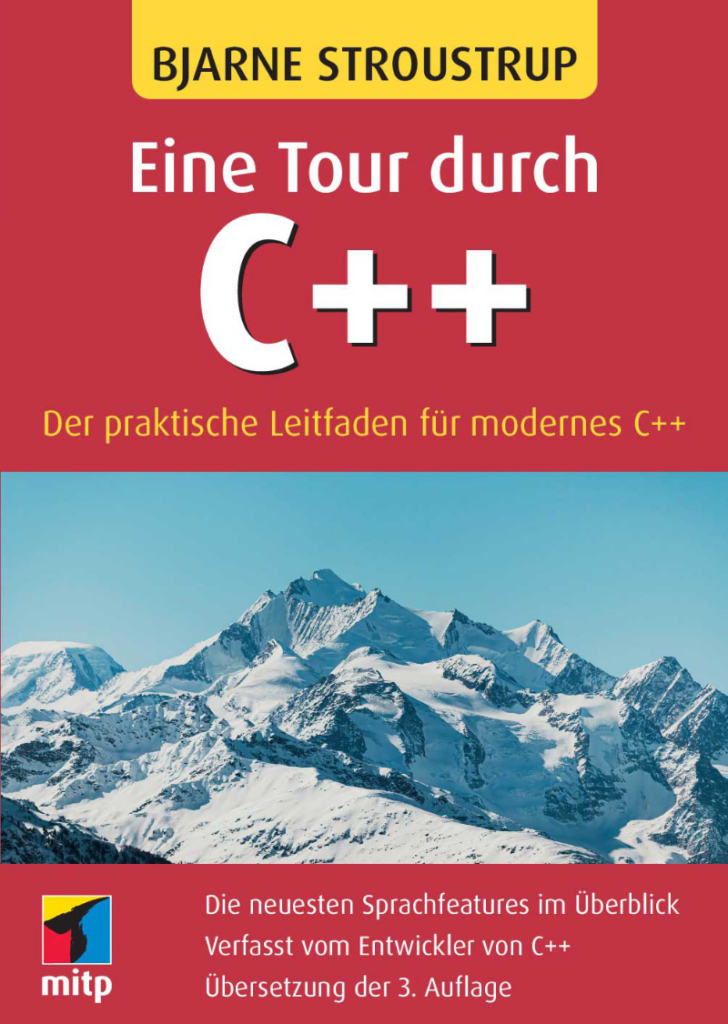 Beim Verlag kaufen: Eine Tour durch C++
Über den Autor:
Bjarne Stroustrup hat C++ entwickelt und die erste Implementierung geschrieben. Derzeit ist er Professor an der Columbia University und hat zuvor bei AT&T Bell Labs an der Texas A&M University sowie bei Morgan Stanley gearbeitet.