Hobson 2008 is a program suite which simplifies the selection of classes for German A levels. It replaces the current paper-based system by a web interface for the pupils and a management application for the school's administration. Pupils can submit their course selection online while the administration is able to process the data and export them to third-party programs such as lecture-planning software.
Every 10th grader is assigned an account with which they can authenticate in the web interface to update their personal information whenever necessary, and finally make their course choices according to the limitations set by the Ministry of Education (the standard limitations are those of Rhineland-Palatinate).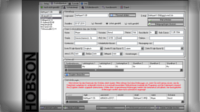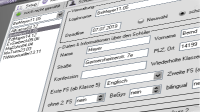 The project was created as part of a school project and was developed together with Oliver Klupp. Those interested in the software can get an idea by downloading the (German) manual.